It hasn't been a year since the launch of the first generation of Samsung Galaxy Note and even back then I had my doubts, will a 5.3″ screen too big for you? Well apparently millions of people are swayed into buying it and they appear to love it. Fast forward until today and you got yourself the second generation and surprise! It's bigger! Sporting a beautiful 5.5″ screen with a rounder frame compared to its predecessor. The 0.2″ additional screen size is almost unnoticeable, see the image below (taken from recombu)
Despite what you're thinking right now, it's a smart move to make the screen bigger to accomodate a 16:9 screen ratio, the previous one had 16:10 which makes it rather awkward to watch videos. It's fun to watch movies with the Samsung Galaxy Note 2 because you won't be seeing a black border at the top and bottom and I gotta say it again, the screen is bright and beautiful.
I only had a brief time to try this at the Indonesian launch (thank you Samsung Indonesia for inviting me) so there's not much time to play with it. The 8MP camera doesn't hold up in poor lit room and the press conference room was rather dark, I can't test it on the outdoors so I have no idea how it will perform. What I love about the Camera is the best face feature where you can rewind the best moment when taking a picture and get their best expression. It works on multiple faces as I've seen the promotion guy demoing it when taking 2 faces at a time.
The stylus holds up nicely compared to high end drawing tablets that I've used before. Drawing with the stylus feels really great especially because the screen is that big. Creative people would definitely love to sketch ideas, draw directions or just play around with your friends photos by putting a mustache on them (corny I know ahaha).
I'm also loving the app that Samsung made for the Galaxy Note 2, I love that we can take notes when on the phone, which would be really useful at times. The multi-window is great at taking notes while browsing for sources. The idea sketch is great for taking visual notes. Of course since this runs on the latest Android so you can install all the apps you want to support you even further.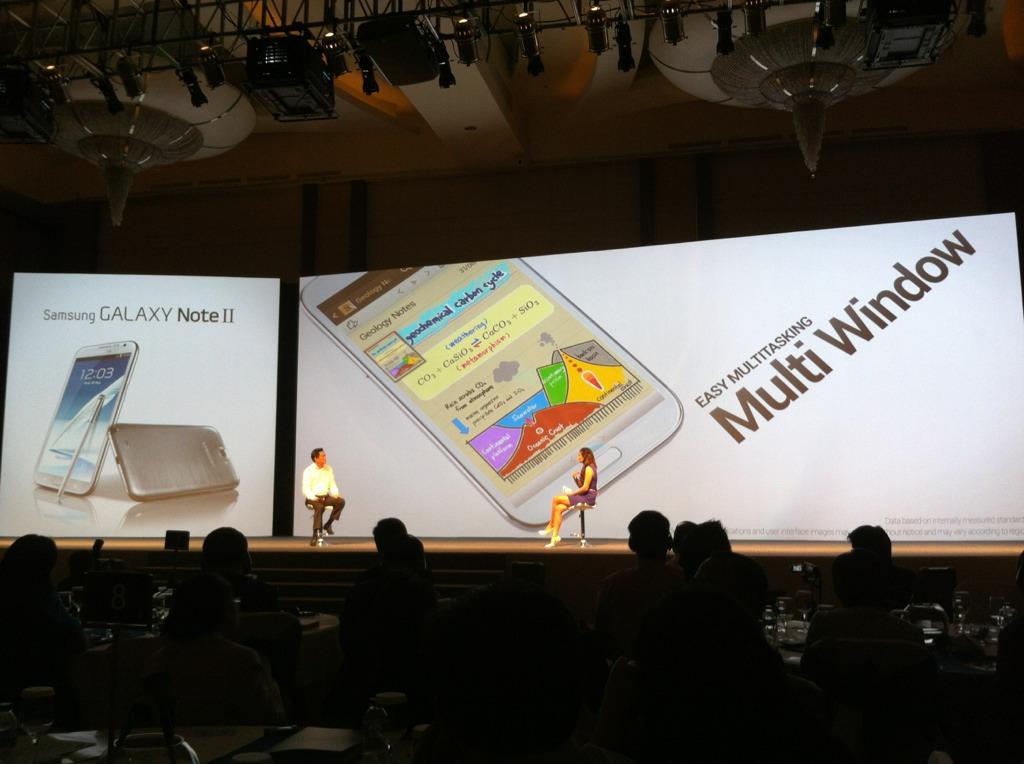 The big screen may put some people off, it's not really comfortable when you're using it to call so I would recommend a hands free accessories when calling. You would need to use 2 hands to reach all of the screen as it is quite huge, most of the time you'll be holding the phone with one hand and the other using a stylus. It's also quite pricey giving the normal price at around 7 million rupiah.
In short, Samsung Galaxy Note 2 is great for creative people that loves to draw, express things visually and watch movies and play games on the go. If you think you're that person then go for it!
Disclaimer: this is a paid but honest reviews which reflects my personal opinion on the product. The review is based on my short experience playing with the device at the press conference launch.
Related Posts: